Main content starts here, tab to start navigating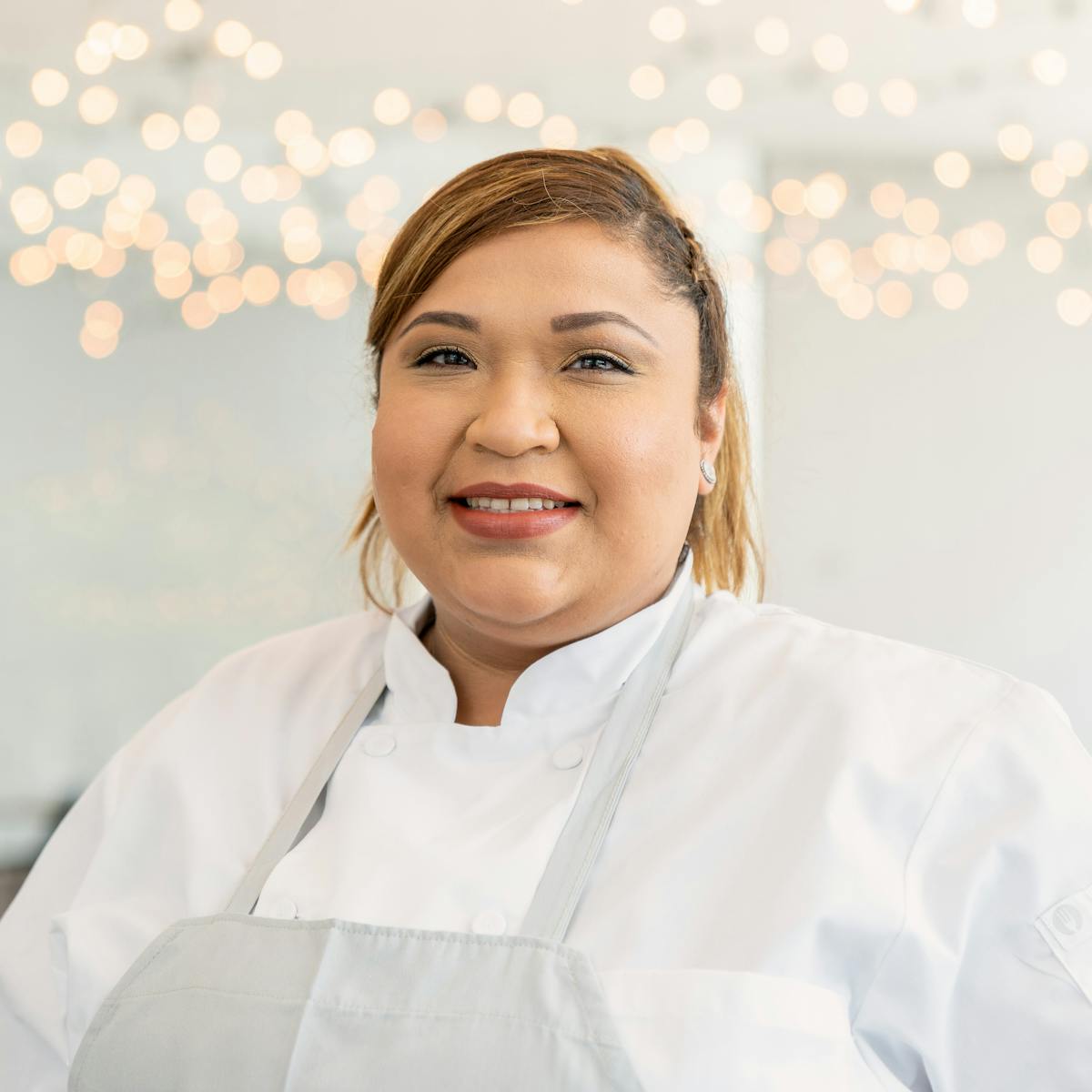 Alexandra Garcia
Chef de Cuisine
Born and raised in Harlingen, Texas, Alexandra Garcia began cooking with her family at a young age. Growing up, she had many culinary influences including her father, who was a line cook, her mother, aunts and grandmothers. During the holidays she cooked with her family, learning to make traditional Mexican and Tex-Mex dishes such as tamales, tortillas, tacos, caldos and more. Once her mother learned to bake, she then taught Alexandra, and the two spent time making cakes, cookies and breads together. They created a special tradition of baking and gifting treats to their loved ones during the holidays, and her love of cooking and baking has continued to grow ever since.
After graduating high school in 2006, Alexandra began school at the Art Institute of Houston and eventually transferred to Houston Community College, where she received her degree in Culinary Arts. While attending culinary school, she gained experience working as a manager at Raising Cane's. In 2010, she began working at Maggiano's Little Italy's Galleria-area location as a line cook and worked her way up through various positions under the guidance of Executive Chef Jon Wilson and Executive Chef Rodolphe Loil. Over the years, Alexandra held various positions with the company, including Pastry Chef in 2011, Banquet Chef in 2012, Kitchen Coordinator in 2014, Corporate Opening Trainer in 2015, Corporate Lead Opening Trainer in 2016, Sous Chef for the Memorial Location in 2017 and finally, the Front-of-House Manager in 2020. Additionally, Alexandra also held a position in 2013 at The Houston Club Downtown where she learned as a line cook under Executive Chef Doug George.
In spring 2021, Alexandra joined the Cafe Leonelli team as the Executive Sous Chef and has gained valuable experience learning under the guidance of Stephen Conklin and Jonathan Benno. She is excited to take on her new role as Chef de Cuisine for Cafe Leonelli and looks forward to continuing her dedication to the concept.