Main content starts here, tab to start navigating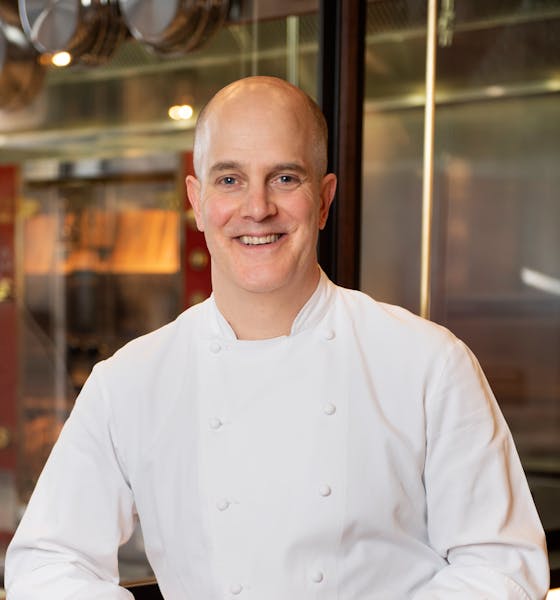 Jonathan Benno
Chef/Partner
With a career spanning more than three decades, Chef Jonathan Benno has worked in some of the world's finest restaurants and is considered one of the top chefs in the country. As chef and partner, he plays a critical role in the menu development at Leonelli and serves as a key collaborator for several other concepts from Bastion Restaurants.
Native to rural Connecticut, Benno grew up with a deep appreciation for cultural cuisine as he watched his grandmother prepare traditional Italian dishes. His culinary career began at the Culinary Institute of America in Hyde Park, NY. He has worked with John Farnsworth, Michael Mina, Daniel Boulud, Tom Coliccio, and Thomas Keller, and considers them his culinary mentors.
After spending six years with Chef Keller as the Chef de Cuisine of Per Se, Benno opened his own restaurant, Lincoln Ristorante at the New York Lincoln Center, where he worked as the Executive Chef and gained critical acclaim for his contemporary Italian cuisine, earning a Michelin star, and receiving accolades from publications such as GQ, The New York Times and Esquire.
In 2018, Chef Benno introduced three distinct yet complementary concepts: Leonelli Restaurant & Bar, a casual, Roman-inspired trattoria; Leonelli Bakery, a bakery and café inspired by the bakeries of Rome and New York's rich history of Italian-American pastry shops; and his first eponymous project, Benno, a fine-dining restaurant serving Mediterranean cuisine.
These projects represent the culmination of Chef Benno's life-long dedication to the hospitality profession which he is excited to continue with his newest endeavor, Cafe Leonelli at The Museum of Fine Arts, Houston.