Main content starts here, tab to start navigating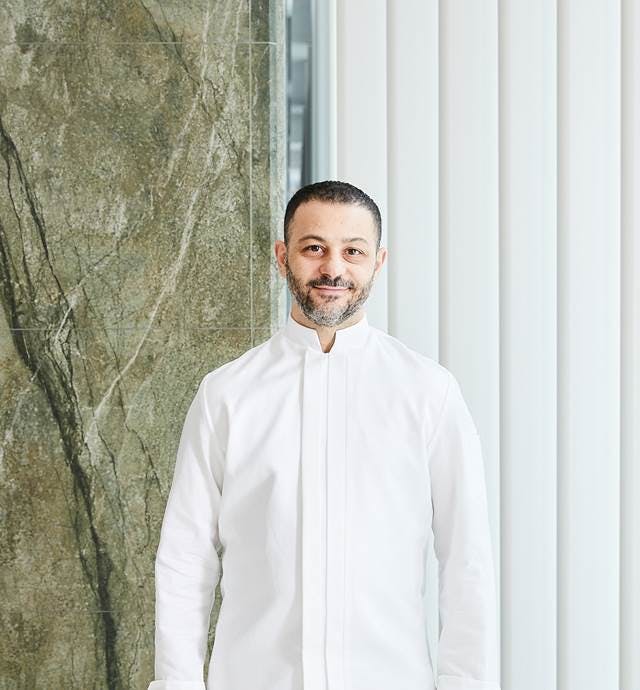 Salvatore Martone
Executive Pastry Chef
A longtime protégé of the legendary Chef Joël Robuchon, Martone serves as Executive Pastry Chef, overseeing the bakery and dessert programs for all of the restaurants of The Bastion Collection across New York, Houston and Miami. He is behind the Michelin-star winning desserts served at L'Atelier de Joel Robuchon** and Le Jardinier*, and leads creative efforts at our chocolatier Stettler-Castricher.
Prior to joining The Bastion Collection, Martone was the Executive Pastry Chef at the three Michelin starred Joël Robuchon Restaurant and the Michelin starred L'Atelier de Joël Robuchon at the MGM Grand Hotel & Casino in Las Vegas, a position for which he was initially recruited when it first opened in 2005, moving up the ranks from Executive Pastry Sous-chef to Executive Pastry Chef in 2010.
Prior to working in Las Vegas, Martone served as Pastry Chef at the two Michelin starred L'Atelier de Joël Robuchon at the Four Seasons Hotel in New York City. Renowned for his highly creative, whimsical, and delectable plates, Martone's technical mastery allows him to combine aesthetics and flavor—resulting in desserts that are both visually stunning and delicious. He will often spend months conceptualizing and perfecting a dish, creating custom serviceware and new technique sin order to execute his vision.

A native of Naples, Italy, Martone began his education at the Hotelery School in Naples, Italy, and later attended Instituto Superiore Arti Culinarie in Venice. He came to the United States to pursue his passion for pastry-making and attended the French Pastry School: Art de La Patisserie in Chicago, Illinois, the only culinary school in the country dedicated exclusively to teaching pastry technique. Chef Martone has garnered numerous accolades over the course of his career. He received a James Beard Award nomination for Best Pastry Chef in 2015, was named one of the Top 10 Pastry Chefs in America by Dessert Professionalin 2015, and won the 3rd Annual StarChefs.com International Pastry Competition in 2012.
Renowned for his exquisite and visually striking pastry creations, Martone most recently created and opened Frohzen, an innovative ice cream shop. Frohzen offers unique treats, including our signature ice cream cupcakes, macaron ice cream sandwiches, and cakesicles.